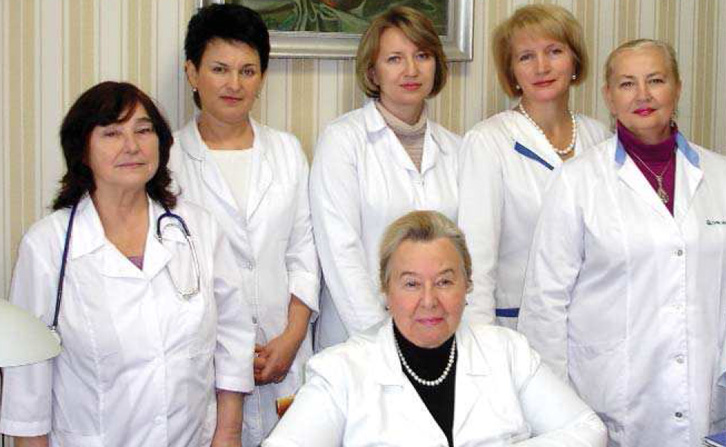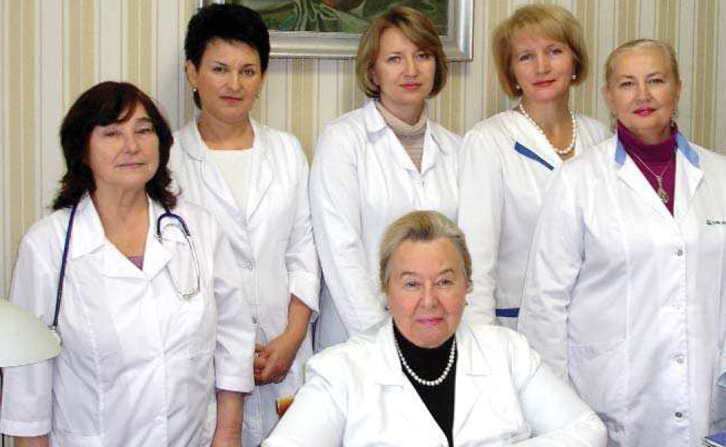 Scientific supervisor – MD, prof. Denisova F. Margaret. (044) 483 62 28.
Manager – MD, Donde M. Svitlana. (044) 483 62 36
Physicians list:
Chernega V. Natalia  – PhD, MD.
Berezenko S. Valentina  – PhD, MD.
Muzika M. Natalia  – PhD, MD.
Diba B. Marina –  PhD, MD.
Reminna T. Natalia  – MD.
---
Department is engaged in diagnostics, treatment and rehabilitation of diseases of children aged 3 to 18 years.
Liver and biliary tract: chronic viral hepatitis B, C, D, TTV, F, G, autoimmune hepatitis, metabolic liver disease, cirrhosis, pigment hepatosis (benign hyperbilirubinemia), gallstone disease, cholecystitis, cholangitis.
Chronic disease of the gastrointestinal tract: esophagitis, gastritis, duodenitis, gastric ulcer, duodenal ulcer, Crohn's disease, ulcerative colitis, noninfectious colitis, enterocolitis.
Functional disorders of the gastrointestinal tract: ulcer dyspepsia, gastroesophageal reflux, constipation, functional diarrhea, irritable bowel syndrome.
Congenital and acquired malabsorption in the intestines: celiac disease.
Diseases of the pancreas: chronic pancreatitis.
With all the diseases develop individual treatment regimen and rehabilitation depending on diagnosis.
We have deal with most complicated pathology in children and adolescents living in different regions of Ukraine with diseases that represent challenges for diagnosis and treatment.
Ours doctors have years of experience treating patients with diseases of the liver and digestive system in children, have modern methods of diagnosis, carry out on-site consultations to patients, who require highly skilled care.
The department is designated to treat 35 children.